Wonder Woman 3 Will Likely Be Patty Jenkins' Last Film in the Series
Director Patty Jenkins recently discussed her film future, revealing Wonder Woman 3 will "probably" be the last movie she directs in the series. Jenkins helmed the massively successful first film in 2017, which focused on Diana Prince's origin story. Many praised Jenkins' deft direction, which propelled the movie to become one of the top-grossing films of the year. However, arguably more importantly, Wonder Woman filled a void for audiences who long to see more female-led superhero movies, as evidenced by the number of fans who turned out. It's also why many are excited for the sequel, Wonder Woman 1984, though moviegoers have had to wait longer for the film than they expected.
The sequel will bring back Gal Gadot and Chris Pine from the first movie, while also introducing Kristen Wiig and Pedro Pascal as the villains Cheetah and Maxwell Lord. The film will also trade the original's World War I setting for the flash of the 1980s. Unfortunately, Wonder Woman 1984 has been one of many films affected by the ongoing coronavirus pandemic. However, even before then, Warner Bros. moved it around the schedule multiple times, finally announcing a June 2020 release in late 2018. Things changed once the pandemic hit, though, and WW 1984 was delayed to this month before finally being pushed to October.
Related: Why Wonder Woman's Ending Doesn't Work
Even though the newest film hasn't yet come out, Jenkins is thinking ahead to Wonder Woman 3. In an interview with the German publication Geek (via DCMovieNews2), the director revealed she "probably" won't helm another Wonder Woman movie after the third installment in the franchise, while also teasing the upcoming sequel:
WW84 gave me a chance to do a lot of things that I couldn't accommodate in the first movie. I was so happy to tell the Wonder Woman origin story. It was almost her birth, but we really haven't seen what she is capable of. It is exciting for me to show her at the peak of her strength. But it is also very important that she fights an internal struggle: she is a Goddess and tries to help humanity. She is not only someone who fights evil, she tries to show bad people how to improve. It's an interesting dilemma. The next one (WW3) is probably my last Wonder Woman movie, so I have to put everything I want to show there. We have to think carefully.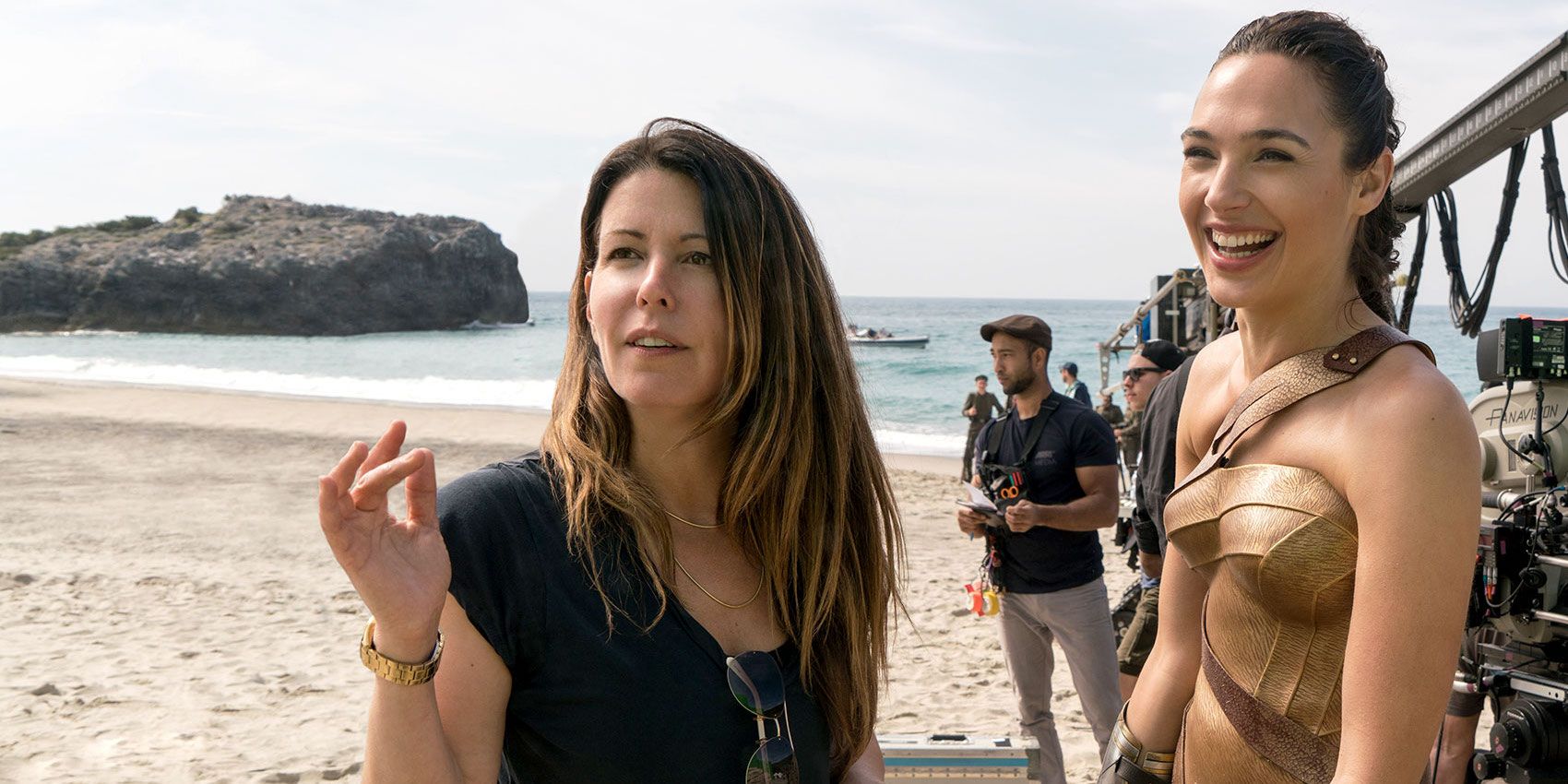 Jenkins comments about Wonder Woman 3 don't come as too much of a surprise, considering what she's said in the past about her future with the franchise. Though the director is working on a spinoff movie starring the Amazons, she's already stated she doesn't plan on directing it. However, even if Jenkins doesn't wind up leading that film herself, it sounds like she's had a huge hand in crafting it, meaning she'll actually have played a role in four Wonder Woman-based movies. Wonder Woman 3 will also change up the time period once again, taking place in a contemporary setting and even acknowledging the impacts of the coronavirus. Because of this, Jenkins will have seen the character through many different scenarios. It makes sense she may be ready to try something new after Wonder Woman 3.
It's also worth noting there's no guarantee Wonder Woman 4 will even happen. Solo superhero franchises hardly ever go past a third film, either because the actors involved are ready for a change or the studio wants to try something new. Gadot is a huge star, and she may well be ready to hang up her Lasso of Truth after the third film. Those involved also may decide there isn't a point in continuing the series without Jenkins. Luckily, Wonder Woman fans are likely years away from that sort of decision.
More: Wonder Woman 1984's Steve Trevor Return Risks Weakening Diana's Character
Source: Geek (via DCMovieNews2)
Subscribe to Newsedgepoint Google News