Why Lucifer Spoiled Big Season 5 Twist In The Trailer
Lucifer co-showrunner Joe Henderson reveals why the season 5 trailer spoils a big plot twist. The fantasy series based on the DC Comics character created by Neil Gaiman for The Sandman, who then became the center of a spin-off comic series, follows the life of the Devil after abandoning Hell to move to Los Angeles. The series premiered on Fox in 2016 and ran for three seasons before being canceled, but was given a second chance after being picked up by Netflix for two more seasons. Lucifer was initially planned to end with season 5, however the showrunners and lead actor renewed their contracts for a sixth season.
Season 4 of the hit show ended with Lucifer Morningstar (Tom Ellis) and Chloe Decker (Lauren German) admitting their feelings for each other, only for Lucifer to have to return to Hell to protect Earth from the prophecy, "When the Devil walks the Earth and finds his first love, evil shall be released." The trailer for season 5 dropped in July and shocked fans with the introduction of a new character. Lucifer seemingly returns to the mortal world, only to be revealed as his twin brother, the Archangel Michael. Michael, also played by Ellis, announces he is taking over Lucifer's life. While appearing to give away a huge twist, that moment in the trailer may not be as big of a spoiler as it seems.
Related: Lucifer: Every Biblical Figure (Including Michael) Explained
Henderson tells TVLine that the Michael-twist in the trailer does not actually give too much away. "We went back and forth on it a lot, but there's a reason we chose to give that big spoiler away," said Henderson. "And it's because there is so much more to this season." Henderson went on to explain that he and co-showrunner Ildy Modrovich chose to give away the twist in the trailer due to the different ways people consume Netflix. Because fans will binge the eight episodes at different paces, they wanted to get people "buzzing" and "speculating" together ahead of the season premiere. "We wanted to give fans a shared experience of reacting to [that spoiler]," said Henderson. "That felt like a cool thing for all the fans to experience together."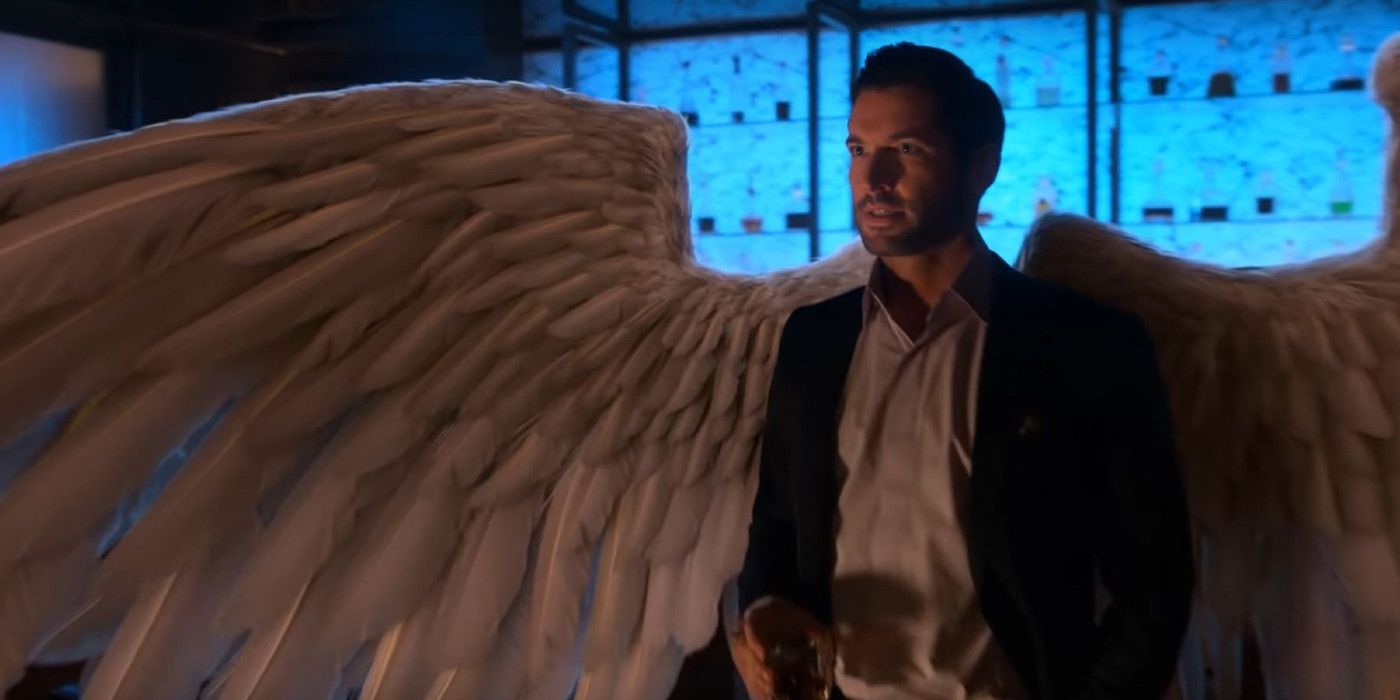 Henderson continued to explain that while the trailer's big reveal will still be a major plot point in the season, he believes "that once fans see [the episodes], they'll understand that while it seems like we have spoiled a lot, we have not spoiled much at all." Along with Michael revealing his identity, the trailer also teases a confrontation between Michael and Amenadiel and an all-out battle between the twin brothers.
With such a major twist being revealed in the trailer, fans should expect even bigger moments to come in Lucifer season 5 when it premieres in August. Michael's introduction sets up an interesting storyline for season 5. Whether Michael is setting out to destroy Lucifer out of jealousy or revenge, the trailer implies a pretty big showdown between the brothers. Fans are likely more eager for the new season to arrive now that they know there are even more twists and surprises coming than Michael's reveal.
More: Lucifer: Everything You Need To Know About Michael In Season 5
Source: TVLine
Subscribe to Newsedgepoint Google News