Where & When Was Love On the Spectrum Filmed?
Netflix's Love On The Spectrum is one of the most meaningful and heartwarming dating series viewers would have seen in a while. It features some young autistic adults who are looking to find partners with whom they can spend the rest of their lives. Fans are curious to know more about this series, so let's start by knowing where and where it was shot. 
The show Love On The Spectrum will act as a learning experience for the audience who don't know much about autism. It breaks the common misconception that autistic people are not interested in a romantic relationship. Through the series, viewers get to know how the dating lives of autistic people are different from ordinary people. What do they desire in a partner, what challenges they face, and how do they overcome the hassles to have a perfect romantic life. They are excited to meet someone new, but at the same time nervous about keeping the conversation going. There is 25-year-old Micheal on the autism spectrum whose goal is to be the best husband. He is looking for love and aspires to make his future wife his top priority. Then, there is an autistic couple, Ruth and Thomas, who are very much in love for the last four years. 
Related: Netflix To Get Two New Unscripted Dating Shows In July
 The creator of the show Cian O'Clery is from Australia, and Express reports that and he shot the series in his native country as he was aware of the lack of support for people with autism there. While explaining the concept behind the series, the director said, "We were kind of like a support for them in that they weren't stepping out into that world on their own." The series first premiered in Australia in November 2019 and instantly became a massive hit and gained positive reviews from many publications. However, it's not known when the episodes were actually filmed. It was probably shot sometime between the end of 2018 and the beginning months of 2019. That gives an ample amount of time for post-production (editing) as well. It's possible that the season 2 is already in works.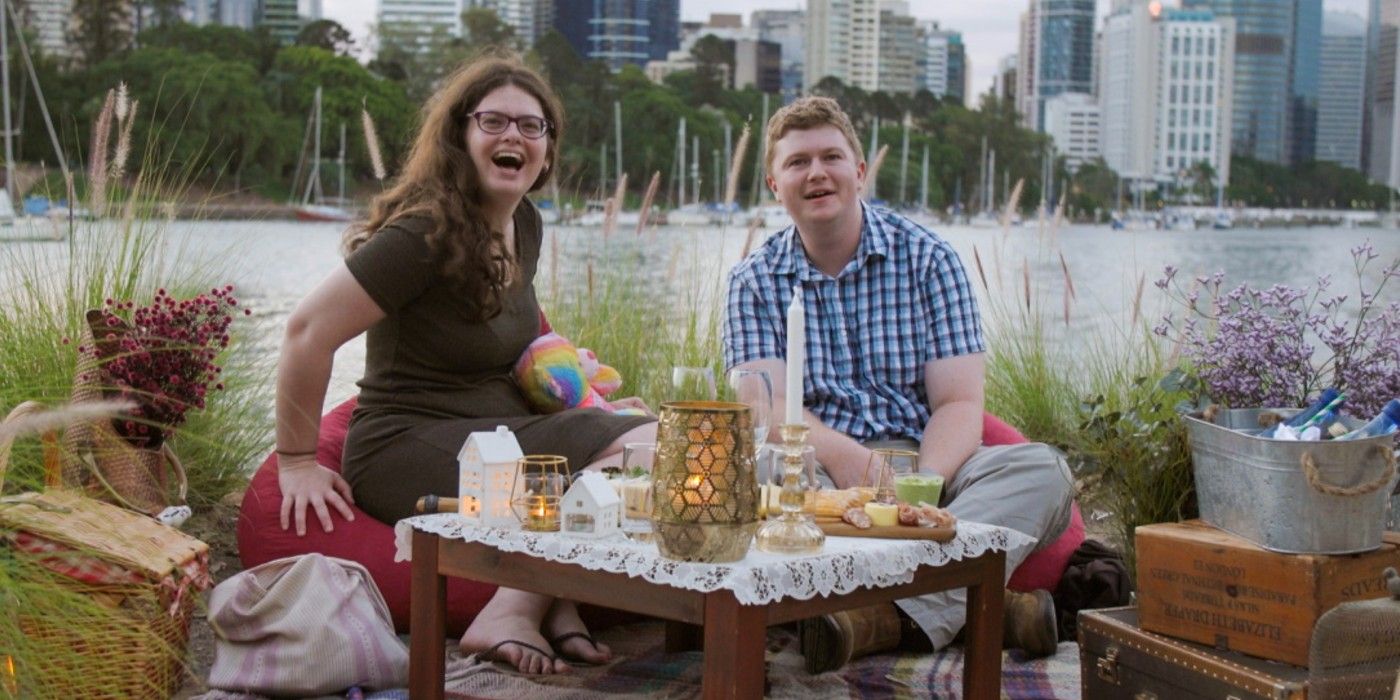 Cian and his team contacted several autism organizations in Australia to help them find single autistic people. They were looking for singletons who would be willing to be a part of this show and talk about their struggles to find a perfect partner. While working on the show, he was warned by the psychologists that "there wasn't a "one-size-fits-all" approach to autism. And he will be meeting and dealing with a variety of people on the spectrum. 
After watching Netflix's controversial series, Indian Matchmaking, viewers needed to see something more endearing like Love On The Spectrum, which is purely based on emotions and empathy.
Next: Indian Matchmaking: Which Couples (If Any?) Are Still Together?
All episodes of Love on the Spectrum are available to stream on Netflix.
Source: Express
Subscribe to Newsedgepoint Google News