Where to Find Aquaman's Trident in Fortnite
The time has finally come for Fortnite players to unlock the two new Aquaman skins available as part of Season 3's Battle Pass. After five weeks of challenges, it comes down to one final challenge to unlock the armored Aquaman skin and a second challenge completed while wearing that skin to unlock the shirtless Arthur Curry variant. Players will want to do this as soon as possible because this skin is an exclusive collectible that will disappear once the season ends.
Related: Fortnite: How to Unlock Shirtless Aquaman Skin
To unlock the Aquaman skin and be able to wear it in the game, players will need to have completed the last four Aquaman challenges from the previous weeks. Then, this week, they will need to find and claim Aquaman's Trident at Coral Cove. There are three possible locations for the Trident at Coral Cove, all surrounding the Giant Whirlpool. Once a player claims it, they will earn their own version of the Trident and unlock the skin. Here's how to do it.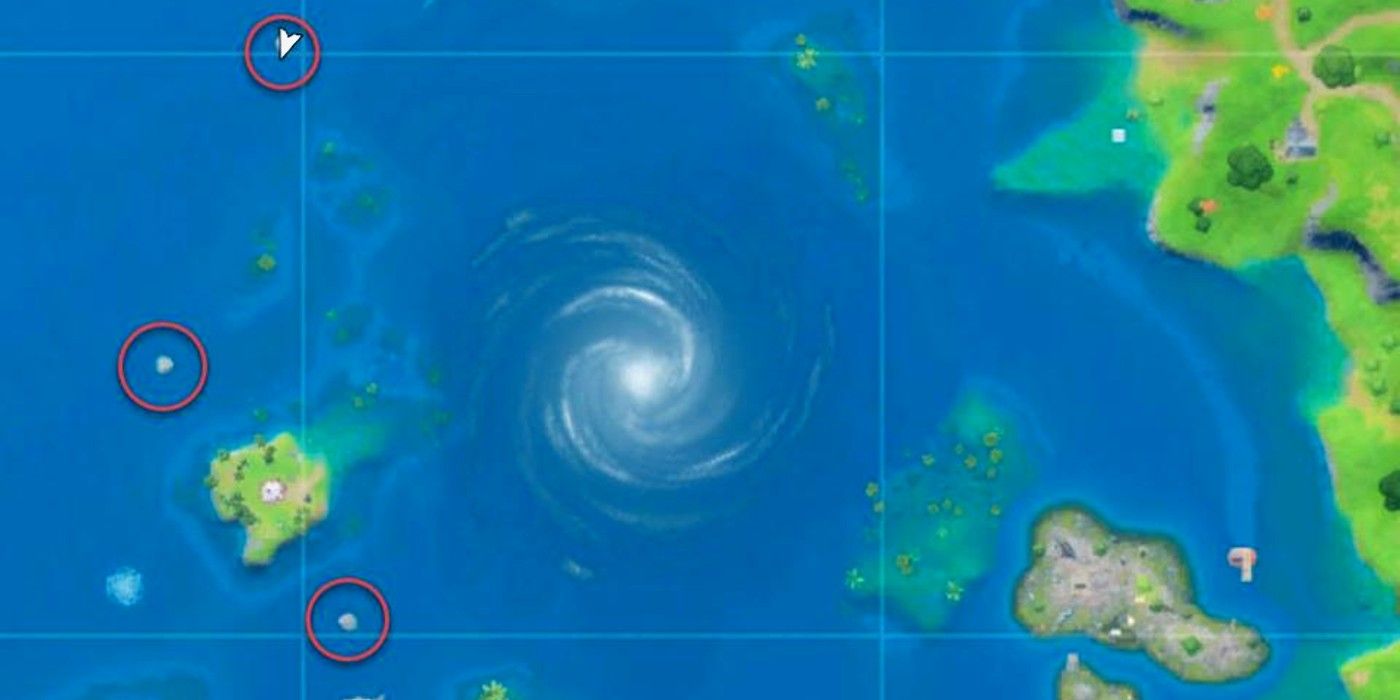 To find the Trident, players will need to make their way to Coral Cove. Coral Cove, or, what's left of it following the Doomsday event, is located in the northwest corner of the map, just north of Sweaty Sands. Players will find the Trident on one of three rock formations within the open waters here, all surrounding the western side of the Giant Whirlpool.
Players will need to drop, swim, or glide to these rock formations to locate the item.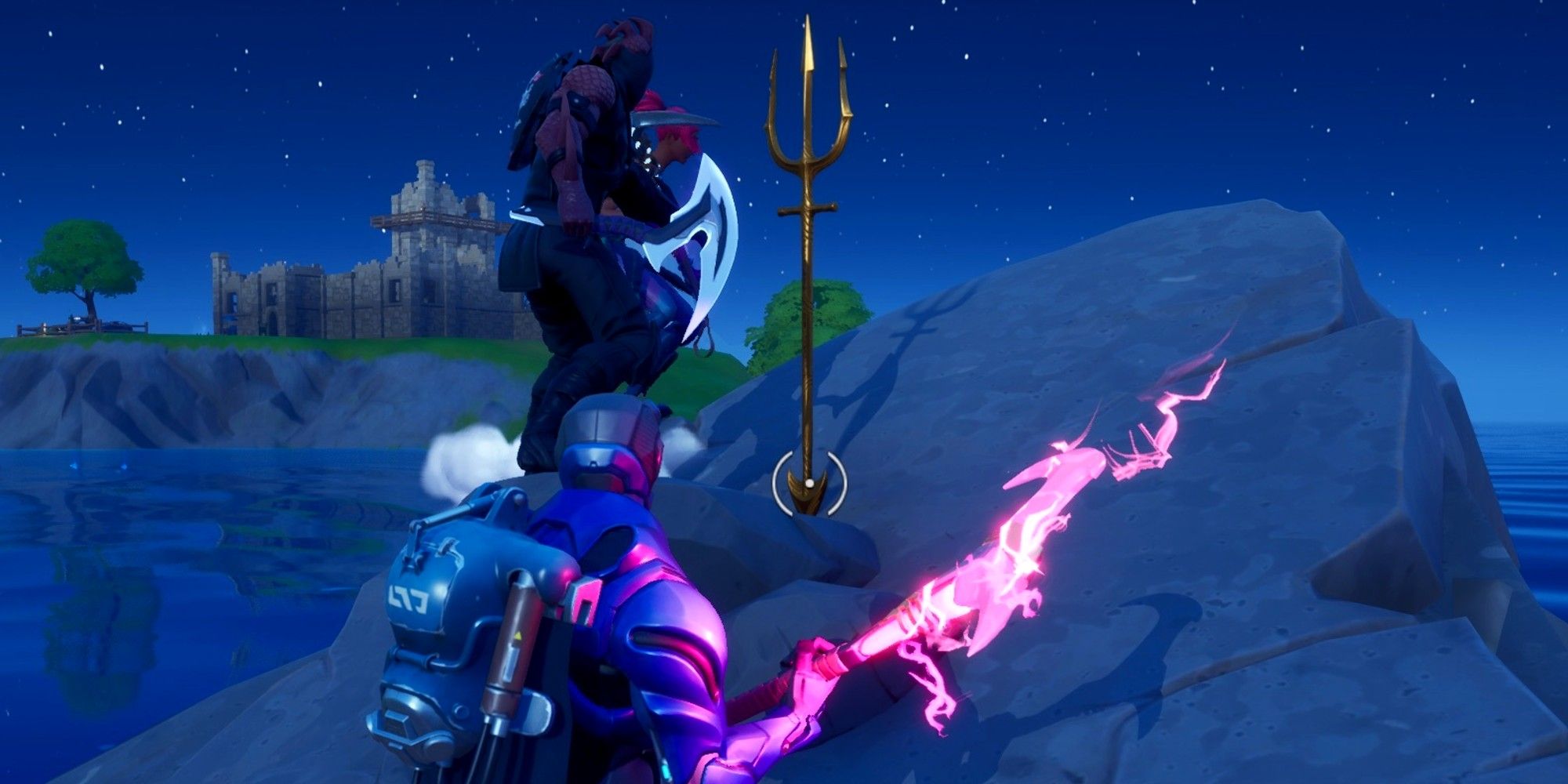 Claiming the Trident is fairly simple. Once players find it, they'll want to hold down their Use button or key. This takes a few seconds, however, and while seconds may not seem like a long time, players are vulnerable to attack and elimination during this time. It will help to search the area and make sure there are no opponents nearby before claiming the Trident. Players will also want to be careful of sharks found in the area.
Once a player claims the item, it should appear in their inventory. Aquaman's Trident in the game is a harvesting tool players can use. From there, if the player has completed all the other weekly Aquaman challenges, the Aquaman skin will unlock.
Players will want to wear the skin and complete the final challenge, diving off the waterfall at Gorgeous Gorge, to unlock the shirtless Arthur Curry variant. They can next look forward to Black Manta as part of this season's Battle Pass.
Next: Fortnite: Season 3 Week 5 Challenge List
Fortnite is available on PlayStation 4, Xbox One, Nintendo Switch, Android, iOS, and PC.
Subscribe to Newsedgepoint Google News