What To Expect From Warrior Nun Season 2
The end of Warrior Nun's debut season leaves Ava and her friends in a dangerous place, but will they return for season 2? Netflix has yet to renew the action fantasy series, which is loosely based on the comic books Ben Dunn, but its chances of returning for a second season look good.
Adapted for TV by Simon Barry (Van Helsing), Warrior Nun stars Alba Baptista as Ava, an orphaned quadriplegic teenager who is given a second chance at life when an angelic halo is placed in her back, curing her paralysis and giving her an array of superpowers. Ava's new gifts come with a legacy, however, as she has inherited the mantle of the Warrior Nun – the champion of a secret sect of nuns who are trained to fight demons.
Related: Netflix: The Best New TV Shows & Movies This Weekend (July 3)
With its nail-biting cliffhanger ending, Warrior Nun clearly sets up season 2 – but will it happen and, if so, when will it release? Here's everything we know so far.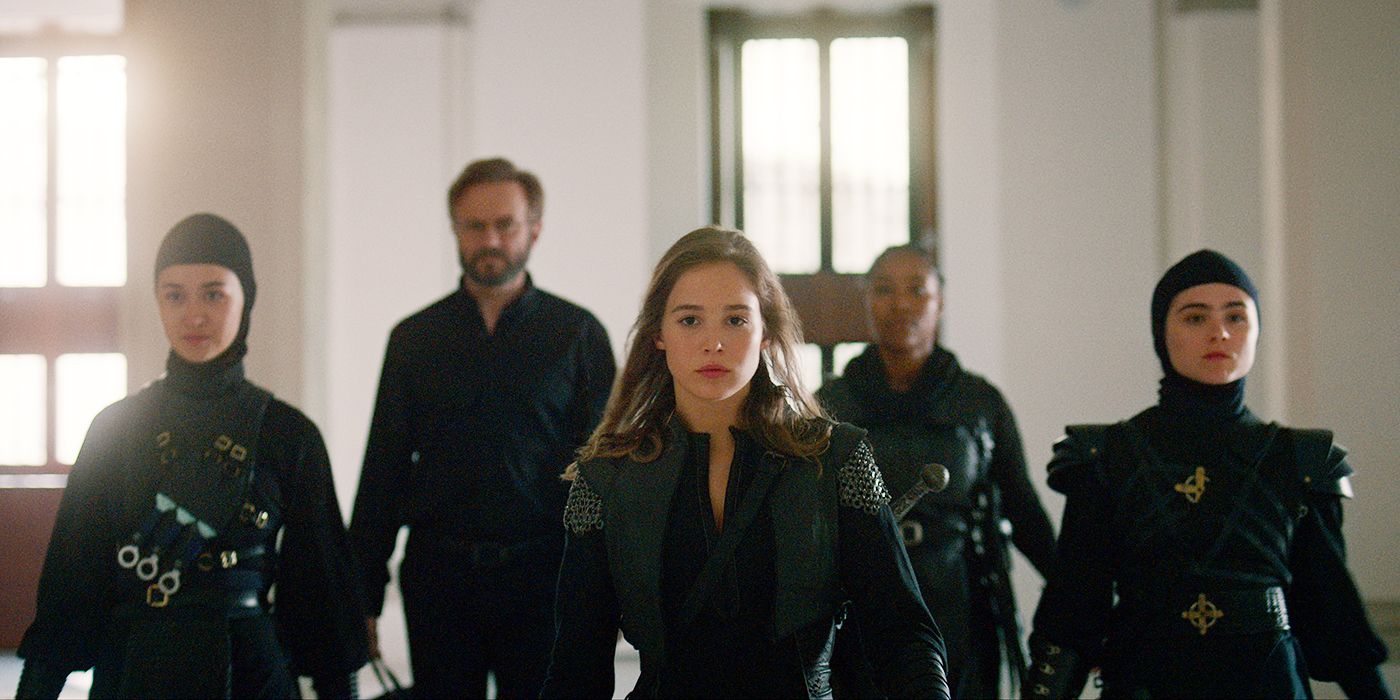 Warrior Nun hasn't yet been renewed by Netflix as of the time of writing, but its odds of renewal look very good. The series is the #4 most-watched title on Netflix immediately following its release, and has received overwhelmingly positive reviews from critics. Netflix typically waits a few weeks to a couple of months after a season is released before officially announcing a renewal, to gauge viewing figures, but Warrior Nun looks like a shoo-in for a second season.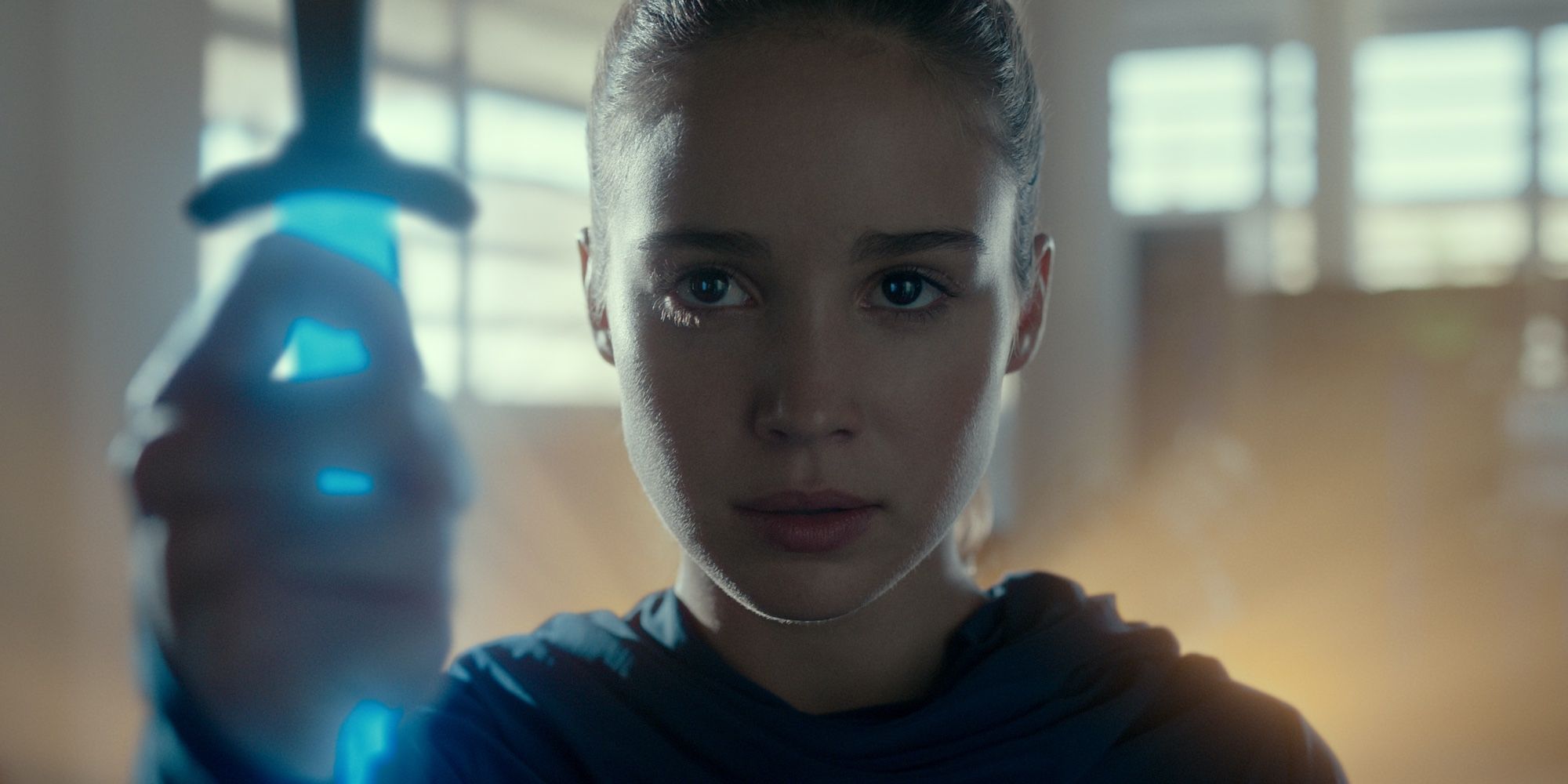 Netflix's mid-budget scripted series, particularly those like Warrior Nun that require considerable VFX work, typically have a wait of a little more than a year between seasons. Fantasy series The Order, for example, premiered in March 2019 and released season 2 in June 2020. Film and TV productions are currently on lockdown due to the coronavirus pandemic, but the industry is hoping to open film sets back up within the next few months. If that happens, Warrior Nun season 2 could get on track for a fall 2021 release.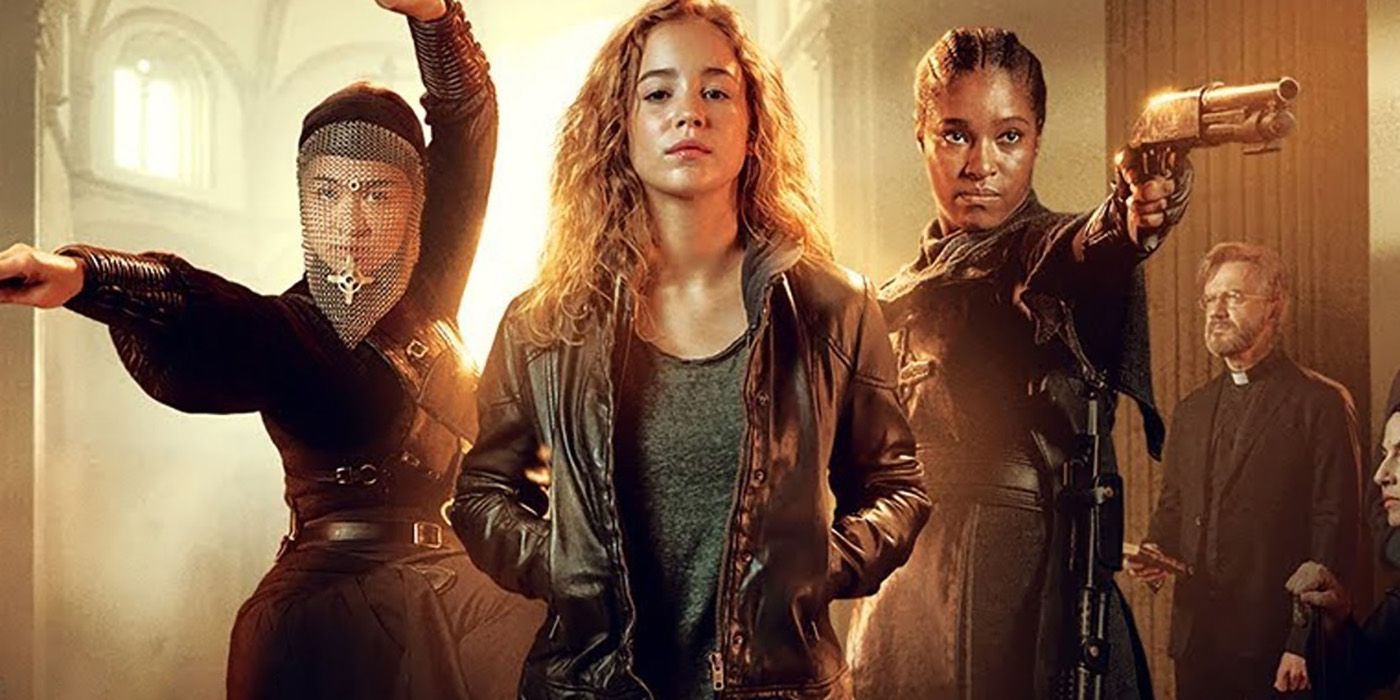 Warning: MAJOR SPOILERS for Warrior Nun season 1 ahead.
Warrior Nun's season 1 finale turns the Order of the Cruciform Sword's entire purpose on its head with the reveal that the "angel" Adriel, who first gifted the halo to the organization, was no angel at all, but a devil who had stolen the halo. He hid the artifact inside the original Warrior Nun and created the Order to fight on his behalf, to protect him from the wrath of Heaven. At some point Adriel was trapped inside a tomb underneath Vatican City, but he is broken free at the end of season 1 and summons an army of wraith demons. The season ends with Shotgun Mary overwhelmed by possessed people as the nuns face off against Adriel and his demons.
The ending sets up a new fight for Ava in Warrior Nun season 2, to protect the halo from being recaptured by Adriel. In answering a lot of questions, it also opens up a whole host of new mysteries – such as where exactly the portal that Jillian Salvius' son went through leads, and whether Heaven and Hell are really spiritual realms or, as Jillian theorizes, merely different dimensions. With the status quo completely upended by the finale, Warrior Nun season 2 can be expected to see the Order of the Curciform Sword figuring out what its true purpose is, now that its origins have been exposed as a lie.
More: Netflix's Warrior Nun Cast, Character, & Comic Comparison Guide
Subscribe to Newsedgepoint Google News