What A Hamilton Nintendo Game Could Look Like
A graphic artist has imagined what Hamilton might look like if it was adapted into a retro video game for classic Nintendo consoles. A series of images demonstrate just how the Broadway show would appear as a retro title with a variety of different game modes.
Hamilton is one of the most successful and popular Broadway musicals of all time. Lin-Manuel Miranda's show tells the story of Founding Father Alexander Hamilton during the late 1700s. Featuring a variety of historical figures and events, the story deals with the American Revolution. Recently, the show was adapted in a movie for Disney+ expanding the audience for the influential musical.
Related: Lin-Manuel Miranda Refused CG Removal Of Hamilton's King George Lip Spit
An artist has revealed what a Nintendo-inspired Hamilton video game might look like. Taking the visual style from the pixel aesthetic of early SNES titles, Nitya Chirravur has imagined how the Broadway musical would appear if it were ever to be adapted in game form. Sharing the images on Tumblr, the artwork takes obvious cues from Nintendo games, such as the large invincibility star from the Mario series. Chirravur has also explained how various parts of the title could work, with rap boss battles, role-playing sections, and even a rhythm-based mini-game similar to Dance Dance Revolution. While the artist is aware that such a game would never be made, she is grateful for the positive response she has received online.
"I'm just overwhelmed at how many people have said that they would play the game, and in fact, how many have written to say that they'd help develop it! I know it can never be a full game, but the excitement is wonderful and more encouraging than I'd ever imagined."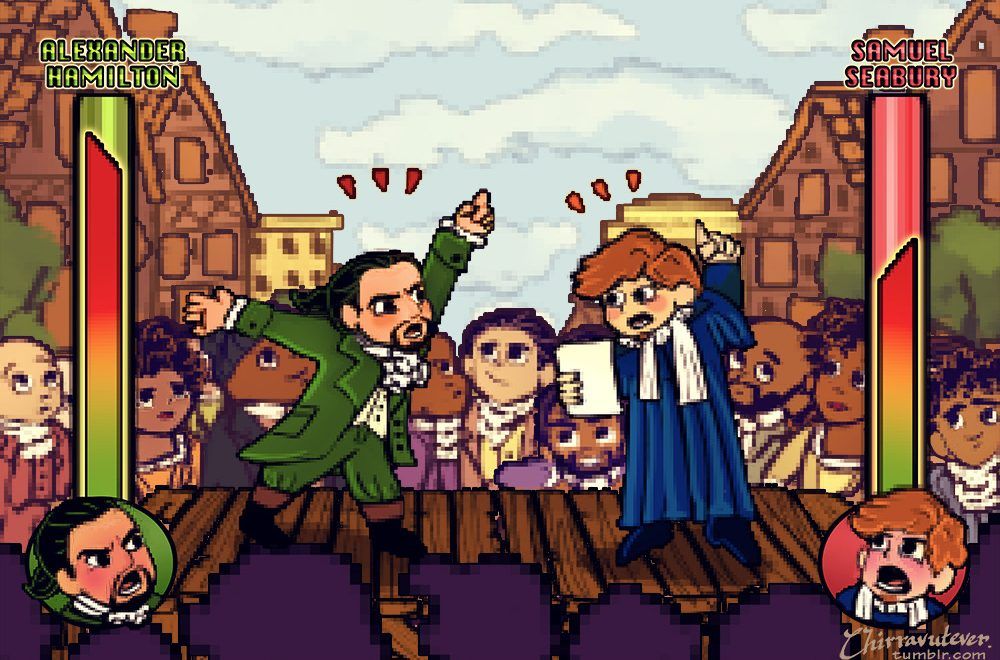 Nitya Chirravur a 27-year-old South Indian and Canadian freelance artist who has developed a following on Tumblr thanks to her extensive fan art based on popular franchises. A fan of Lin-Manuel Miranda's other critically acclaimed musical In the Heights, she began creating animated shorts and illustrations based on the Broadway show while still a student. Some of her work came to the attention of the producers of the show and she was invited to meet with Lin-Manuel Miranda.
Although such a game is never likely to happen, it doesn't stop the artwork from being very impressive. The various illustrations show just how well Hamilton would work as a Nintendo game, with the two mixing well together. Unfortunately, this idea is something that fans will only ever see in picture form but fans will no doubt want to see even more illustrations from Nitya Chirravur.
Next: 20 Pieces Of Pokémon Fan Art Better Than We Got in the Games
Source: Nitya Chirravur
Subscribe to Newsedgepoint Google News