Walking Dead: Clementine's Return Teased By Comic Creator
Fans who picked up the recent one-shot of The Walking Dead: Negan Lives got an interesting message at the end of the issue. The comic, which released last week, featured a tease towards the possible return of an extremely popular character: Clementine from the Telltale video game series.
The Walking Dead comic by Robert Kirkman and Charlie Adlard came to a surprising end last year. However, Kirkman and Adlard teamed up for a Negan one-shot that supported comic book shops. While that story focused on the villainous Negan, the book featured a postscript from Kirkman, who wrote that he hoped readers enjoyed the surprise return to the series. He ended the note with the words "P.S. Clementine Lives."
Related: Walking Dead: Predicting Who Survives The Whisperers' Attack On Hillto
Clementine was the main protagonist in Telltale Games The Walking Dead video game series. In the first of four seasons, Clementine is initially found by Lee Everett alone and hiding after her parents left town right before the zombie apocalypse. Lee and Clementine bond, as they find another group of survivors to join with. By the end of the last season, she's shown alive in Ericson, albeit with her leg amputated after getting bitten by a walker. Her story seemed to have reached a conclusion, however, Clementine's journey has never been a part of the comics. So, for Kirkman to drop her name is pretty exciting for fans of both the Telltale series and comics.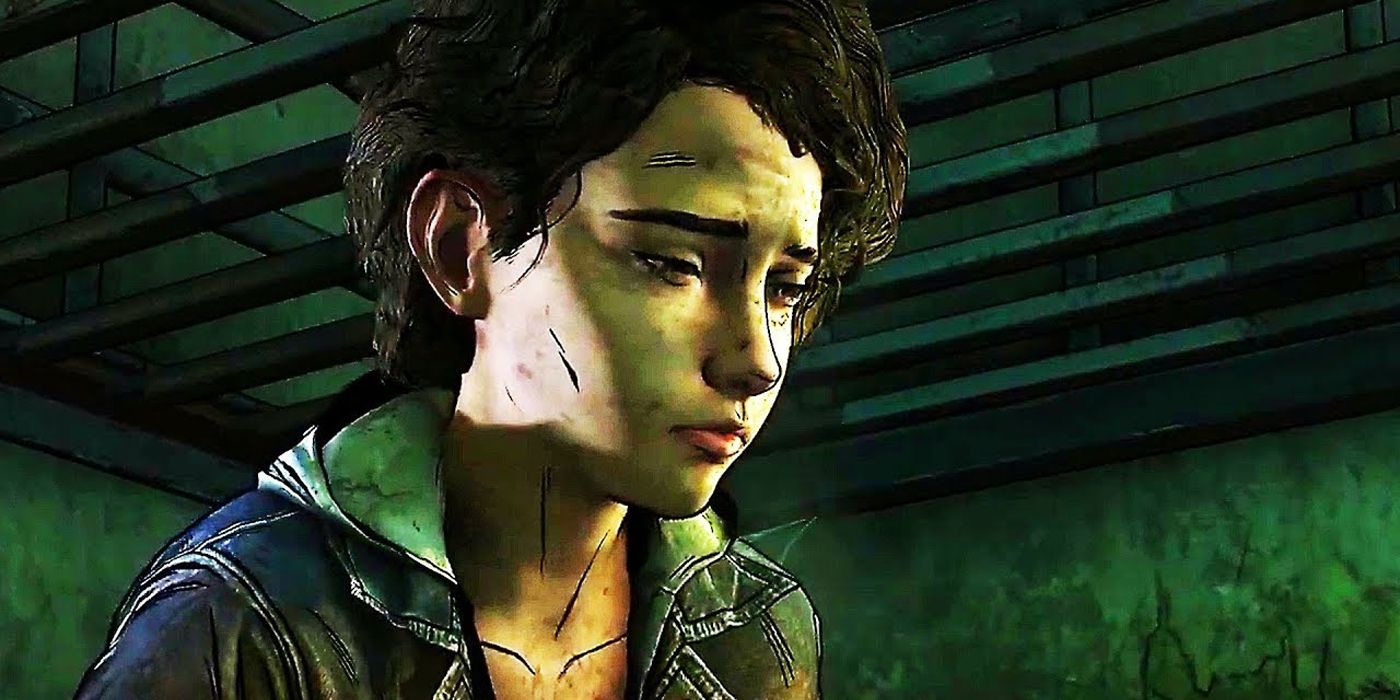 "P.S. Clementine Lives," could mean a couple of different things. First of all, Kirkman could just be having some fun and being literal, that Clementine does, in fact, survive the zombie apocalypse. However, what's more likely is that Kirkman is teasing a future one-shot comic starring Clementine. It's something he's done before, as the final issue of The Walking Dead featured similar text in "P.S. Negan Lives." A little while later, Negan starred in his own post-Walking Dead one shot. It would be extremely exciting to see Kirkman to his own spin on Clementine, as he hasn't gotten the chance to write her since he wasn't one of the writers behind the excellent Telltale games.
Fans would certainly welcome more Clementine. While they might have expected to see her in a future video game spin-off or continuation, if she shows up in a Walking Dead comic by Kirkman, fans are in for a special treat. Until more news drops, all readers and gamers can do is speculate on where Clementine's story will go next.
Next: The Walking Dead: 5 Couples That Are Perfect Together (& 5 That Make No Sense)
Source: Reddit
Subscribe to Newsedgepoint Google News