Trump's TikTok Ban Could Include App Store Removals
Donald Trump's TikTok ban will probably be enforced through requiring the removal of the application from major app stores, including the iOS App Store and the Google Play Store. The move would effectively decimate the application, though there would still be means of accessing it for those who wish to do so counter to a ban, if one is enacted on the deadline that President Trump has set for the application to sell its operations or be banned. TikTok had previously referred to the President's planned ban as "unreasonable".
Trump issued an executive order on August 6, 2020, stating that TikTok will be banned within 45 days with the only way out seemingly being a sale to Microsoft or another interested party based in the United States. The action comes amidst security concerns in the United States, as well as within other countries, regarding suspected Chinese surveillance occurring on the platform. The Trump administration has further indicated a desire to create a "clean network" that will exclude other applications with ties to China.
Related: Parents Sue TikTok Over Stealing & Sending Their Kids Data To China
While Apple, Google, and TikTok have yet to issue statements regarding the potential for the Trump administration to mandate a removal of the application from major app stores, Reuters recently reported on seen documents that suggest otherwise. Additionally, the documents cited indicate that another means of enforcement could target advertisers or those who engage in transactions with the application. Meanwhile, TikTok has indicated that it will likely seek legal relief as it attempts to sustain operations in the U.S., if a sale is not successfully executed prior to the deadline. Despite U.S. Government claims that the application is capturing data to provide to the Chinese state, TikTok vehemently claims that it protects user data and does not provide it to the Chinese Communist Party or other Chinese state actors.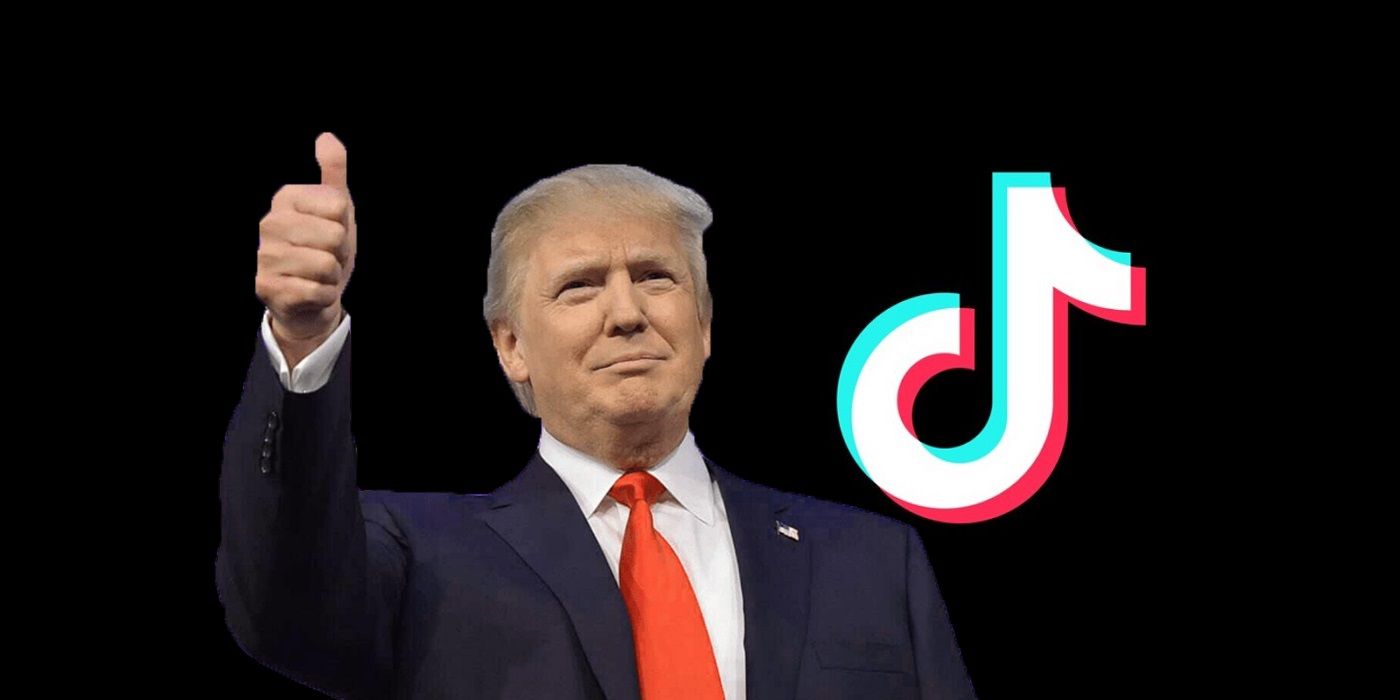 Trump's strange mention of the U.S. getting a cut of the potential acquisition deal struck between TikTok and a potential American company should not detract from the seriousness of what's happening. The order appears likely to be deemed legal and to have the support of a significant portion of the Congress. While TikTok is in talks with Microsoft to sell its U.S. operations, as well as its operations within a few other countries, it has yet to close the deal. Thus, a ban could happen and removal from app stores might merely be one means of enforcement.
Trump will likely also target advertisers and he also could sanction users that find alternative means of accessing the service. Overall, it would seem that TikTok will be fully crippled from providing services in the U.S. if the application is removed from app stores, as well as cut off from advertising revenue, however, an individual targeting of users that find creative ways to continue to use the app could also occur, similar to the individual targeting of persons downloading pirated music.
More: TikTok Reportedly Bypassed Android Security To Collect User Data
Source: Reuters
Subscribe to Newsedgepoint Google News