Terraforming Design Ideas & Tips in Animal Crossing: New Horizons
Every game in the Animal Crossing series has included options for customization, but none have quite come close to the levels of customization provided by Terraforming in Animal Crossing: New Horizons. Unlike in previous games, players can directly impact and change the landscape of their island, making it different from anyone else's and allowing new ways for players to express their creativity. Once a player unlocks Terraforming by earning five stars for their island, they can reshape the rivers and cliffs of their island, create new and dramatic water features, and make their home both more convenient and more aesthetically pleasing.
Related: Custom Path Design Ideas & Tips in Animal Crossing: New Horizons
Players have likely already seen great ideas using Terraforming from their fellow players in the community. Animal Crossing: New Horizons players are always finding new ways to add subtle touches that enhance their islands and help them become works of art. Whether for a novice Terraformer or a seasoned veteran looking for something new, this guide has a few ideas and tips for Terraforming an island paradise.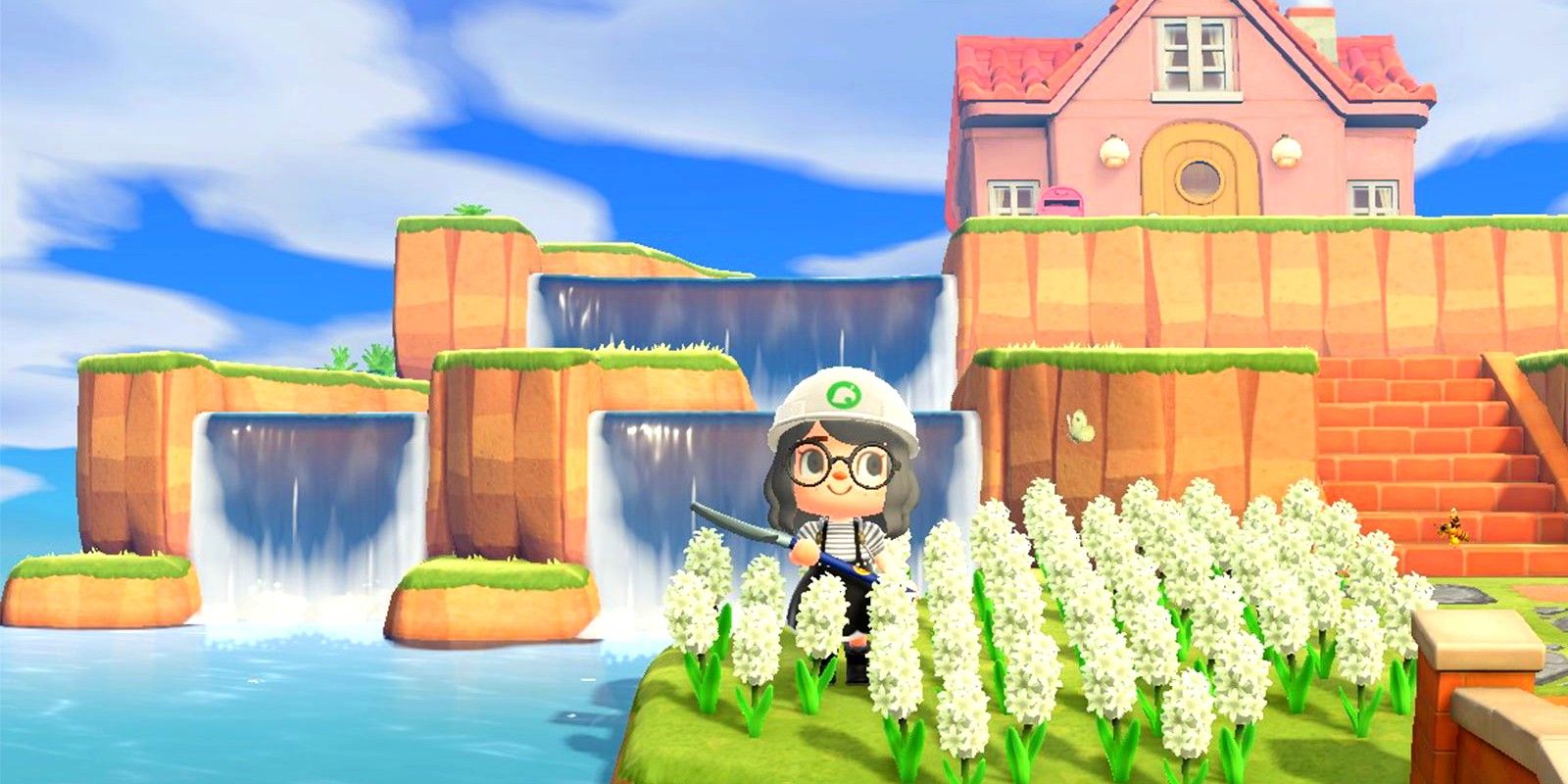 While players can't change the mouths of existing rivers, they can create new rivers and ponds using the waterscaping tools. Some players have used Terraforming to shape perfect ponds as part of French or Zen gardens. Others have used the function to create streams leading up to homes and shops, often with land or wooden bridges to help villagers cross.
One player even found it is possible to flood all but a tiny square of land on an island, though there are no perks like extra fish that come from doing this. Still, the idea demonstrates it may even be possible to create Venice-style canals throughout the island. These could likely only be for aesthetic purposes, however, as, despite the new ability to swim and dive in the ocean, players and villagers still cannot cross through water.
Terraforming water can also address this inability to cross rivers and streams. Players can create land bridges, or they can build a small series of islands through a river like the steps of a path to allow villagers and their own character to cross without needing a pole to vault or an expensive bridge.
Waterscaping can immediately give an island an aesthetic and functional boost, which is likely a big reason it is so popular.

Recently, members of the Animal Crossing: New Horizons community have begun recreating famous locations from video games like Pokemon Gold and Silver and The Legend of Zelda. Terraforming allows players to remove all furniture, making it possible for them to entirely recreate maps from other beloved intellectual properties and then build around those landscaping features. They can dig out valleys, add new rivers and streams, carve cliffs, and replicate almost anything.
If a player doesn't want to go to the trouble of recreating an existing map, they can also use Terraforming to design a new one with a unique shape. Some players have used the feature to create maps in the shape of cats, Danny DeVito, or even Tom Nook.
In a similar style, players can turn their island into one giant labyrinth or maze through Terraforming. Once the player has determined a layout and a start and end point, carving out valleys or building up cliffs and determining dead ends can give a new visual interest to an island home.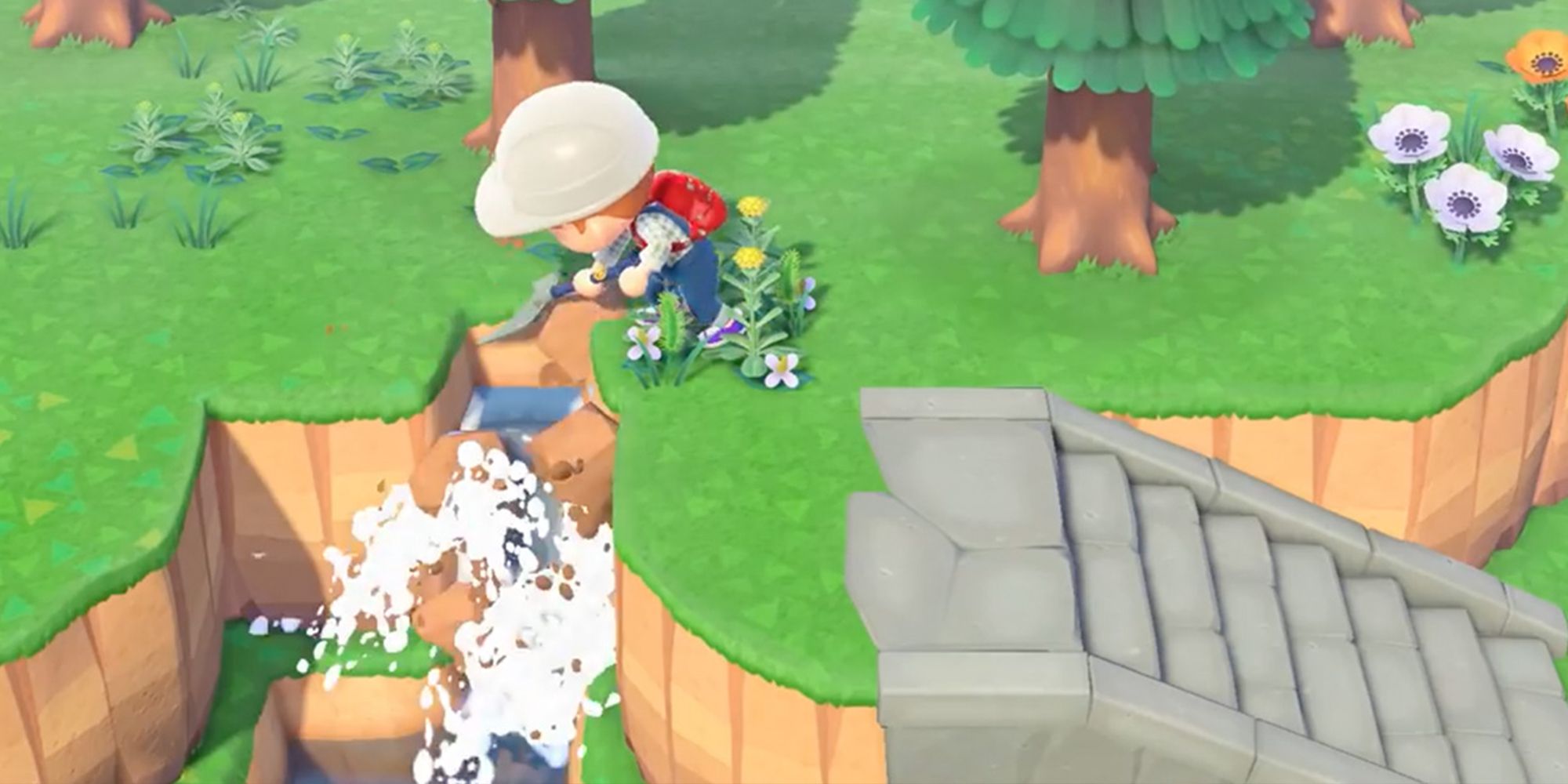 Because players are meant to be on a deserted island, creating some natural-looking features can make the area feel more realistic and interesting. One way to accomplish this is through the creation of miniature cliffs, with or without streams. Varying the elevation of the island and including some interesting custom textures can have a striking effect on an island, making it feel more natural.
If players enjoyed the landmark tree from New Leaf, they can use Terraforming to elevate a tree, statue, or other landmarks near the center of town as a small gathering place for their in-game community. They may even choose to surround this landmark with water and add a few flowers and plants to make a unique and beautiful communal space.
Next: Animal Crossing's Worst Island Designs So Far
Animal Crossing: New Horizons is available for Nintendo Switch.
Subscribe to Newsedgepoint Google News