Skin Decision: How Much Does A CoolSculpting Procedure Cost?
Netflix's latest attempt at reality TV takes viewers on a journey of self acceptance and improvement. Skin Decision: Before and After follows Nurse Jamie and Dr. Sheila Nazarian as they recommend and perform some of the latest and greatest plastic surgery techniques. But just how much does do certain procedures and the participant's overall journey cost?
Premiering just a few weeks ago Skin Decision: Before and After has already hooked quite a following of viewers. Board certified plastic surgeon Dr. Sheila Nazarian treats patients surgically while Nurse Jamie takes a more non-invasive approach. Together, the duo give their clients beautiful results by implementing the latest and best procedures into their practice. They provide just about everything, including injections, liposuction, fat transfers, and breast enhancement to name a few. However, there is one particular procedure that everyone seems to be talking about and are tempted to have done.
Related: Skin Decision's Kate Got Big Role In Justin Bieber's Yummy Music Video
It's called CoolSculting and is similar to Liposuction in that it gets rid of fat. According to CoolSculpting.com, the cost for one session at the Beverly Hills practice runs between $2,00o and $4,000 per session, and the average will likely need multiple sessions to achieve their desired results. However, the website mentions that these prices are only averages—the real cost of an individual client's procedure is affected by multiple variables, including the amount of areas a patient wants to focus on. It all adds up to quite a hefty price tag! However, surgical liposuction in 2019 averaged $3,548 according to PlasticSurgery.org. With liposuction being potentially a cheaper option, what is it that makes CoolSculpting more desirable? Plus, what is CoolSculpting exactly?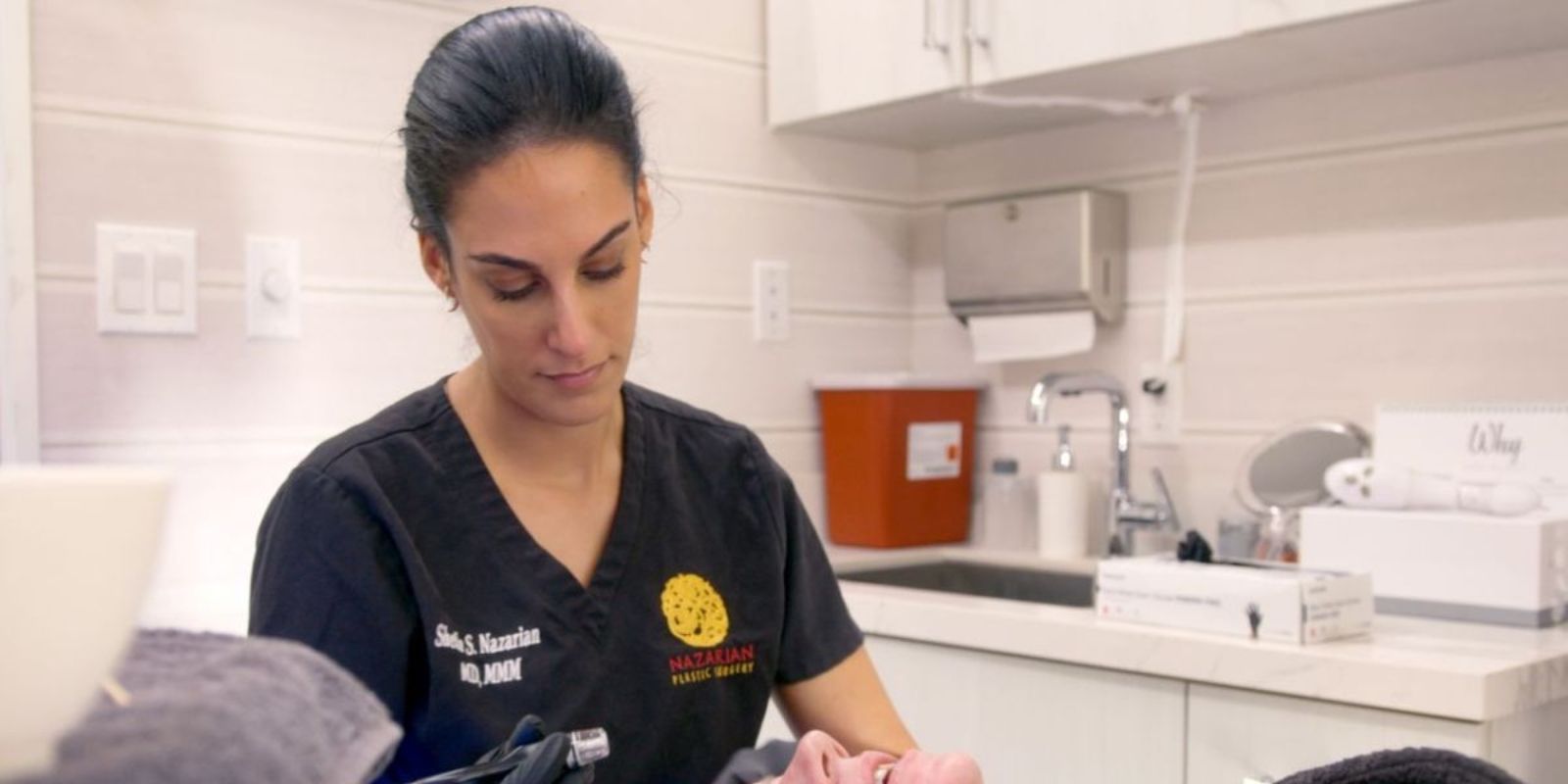 To start, CoolSculpting is a non-invasive (or non-surgical) way to safely and gently remove fat from unwanted or hard to target areas. Scientifically, the procedure is referred to cryolipolysis, which basically translates to freezing fat. Unlike it's surgical counterpart, liposuction, the process for CoolSculpting is really quite simple. A technician adheres a barrier to protect the skin and then suction cups the cooling device to the barrier. The FDA cleared treatment delivers extreme cold to stubborn fat cells effectively freezing the cells which will then later be flushed out by the body. This leaves the treated area with about a 20-25% reduction in fat. Patients notably are comfortable enough to do leisure activities during the procedure, such as scrolling through Dr. Sheila's Instagram. Patients also are able to go home immediately after, unlike liposuction where a patient has to undergo anesthesia. It's almost like going in for a haircut or wax in that the individual receives a service and is off to their next task for the day.
Dr. Sheila takes great care of her patients, even going as far as to have a luxurious after-care suite onsite, which is offered to surgical patients. She also is not afraid to give away her personal phone number for patients to contact her directly should they have any questions or concerns. That's just good patient care. Even if CoolSculpting is offered somewhere else for a cheaper price, who wouldn't want to get their procedure done in such a prestigious office? You can catch more of Dr. Sheila Nazarian and her partner Nurse Jamie performing procedures like this one on Netflix's Skin Decision: Before and After.
Next: Skin Decision: Katrina Survived Attack By Ex-Husband Carlton Goodwin
Source: CoolSculpting.com, PlasticSurgery.org, nazarianplasticsurgery.com
Subscribe to Newsedgepoint Google News