Pokémon GO Fest 2020 Introduces A Huge Batch Of Shiny Pokémon
Pokémon GO Fest 2020 has officially begun, and it's bringing a ton of new shiny Pokémon to the game. While each Pokémon has a shiny form in the main series, not every Pokémon's shiny form is currently available in Pokémon GO.
Shiny Pokémon are rare variants with a different color scheme from the original Pokémon. In a normal Pokémon game, players have a less than one percent chance of encountering a shiny Pokémon in the wild. This makes them incredibly sought after, and as such they can be traded for other rare Pokémon or items. While the specific shiny rates in Pokémon GO are unknown, players have reported that they appear easier to find than in the mainline series of Pokémon games. However, they are still highly valuable creatures regardless of how relatively easy they are to obtain.
Related: Pokémon GO Fest 2020 Trailer Is Directed By Last Jedi's Rian Johnson
As Pokémon GO Fest has started in different areas around the world, players are reporting finding new shiny forms in the game. Serebii, one of the internet's foremost authorities on Pokémon content, is keeping an updated list of these new shiny forms. As of reporting, 12 new forms have been added to the game during GO Fest, three of which are new variants of the Kanto starters. Two are also different species of Unknown, meaning there are really only seven completely new shiny Pokémon, which is still a large number of new shiny forms to be added to Pokémon GO at one time. Typically, new shiny forms have been added to Pokémon GO in small batches.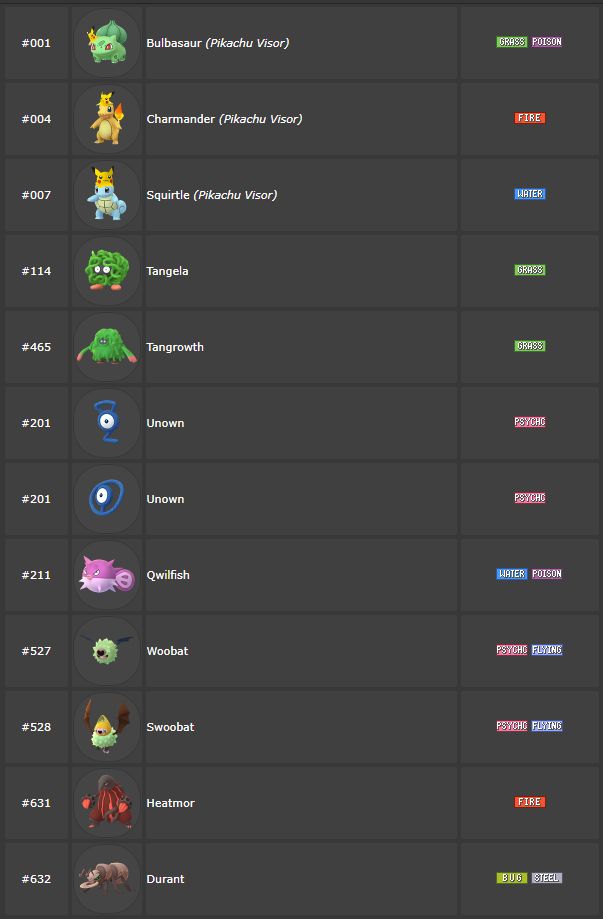 During Pokémon GO community day events, the shiny rates for Pokémon tend to increase, which doesn't seem to be the case for Pokémon GO Fest 2020 so far. However, a large variety of Pokémon will spawn over the next couple of days, allowing players plenty of opportunities to catch something they haven't before. Or, if a player has completed their Pokédex, they can now hunt for new shinies that have become available during the event.
In addition to the new shinies, Serebii does a great job of showing players what Pokémon are available during GO Fest, which ones can be shiny, and which will appear in raids. There is also a ton of information available that explains how Pokémon GO Fest works, what events are planned for Pokémon GO Fest 2020 and how players can get the most out of their GO Fest experience. Niantic is encouraging trainers to play at home during the coronavirus pandemic, and adding a bunch of new shiny Pokémon is a great way to get players to jump back into Pokémon GO.
Next: Pokémon GO Fest 2020 Virtual Team Lounge Revealed
Source: Serebii
Subscribe to Newsedgepoint Google News