Marvel's Falcon & Winter Soldier Show Filming Won't Be Affected By EU Travel Ban
Filming on Marvel's The Falcon and the Winter Soldier won't be affected by the European Union's ban on U.S. travelers after all. The upcoming Disney+ series will reunite key characters from the Marvel Cinematic Universe, including Sam Wilson (Anthony Mackie) and Bucky Barnes (Sebastian Stan). It will also directly tie in to the films, starting a new era of Marvel television. Mackie recently revealed The Falcon and the Winter Soldier even feels like a MCU movie, albeit a six or eight-hour one. The intent is for characters featured on Marvel's Disney+ shows to go back and forth from the movies with ease. However, it isn't known at this time when or if Mackie and Stan will return to the films.
The Falcon and the Winter Soldier season 1 is set to premiere this August. However, there have been unfortunate hiccups due to the coronavirus. Back in the March, the series was forced to stop production in Prague, despite having nearly completed filming. This leaves the show with precious little time to finish work on season 1. Complicating matters was the EU's ban on U.S. travelers, which seemed like it could affect The Falcon and the Winter Soldier. Luckily, it appears that's one hurdle the show won't have to jump over.
Related: Marvel Theory: How Agents of SHIELD Sets Up Falcon & Winter Soldier
Per Variety, despite the ban, filming could theoretically resume on The Falcon and the Winter Soldier. Czech Film Commission head Pavlína Žipková reassured those in Hollywood this week that the ban "is not valid for economic workers but tourism travellers only. Filmmakers of all nations are welcome in the Czech Republic." Evidently, cast and crew of Hollywood productions are considered "essential workers," which means they can enter the Czech Republic with only a couple of special documents.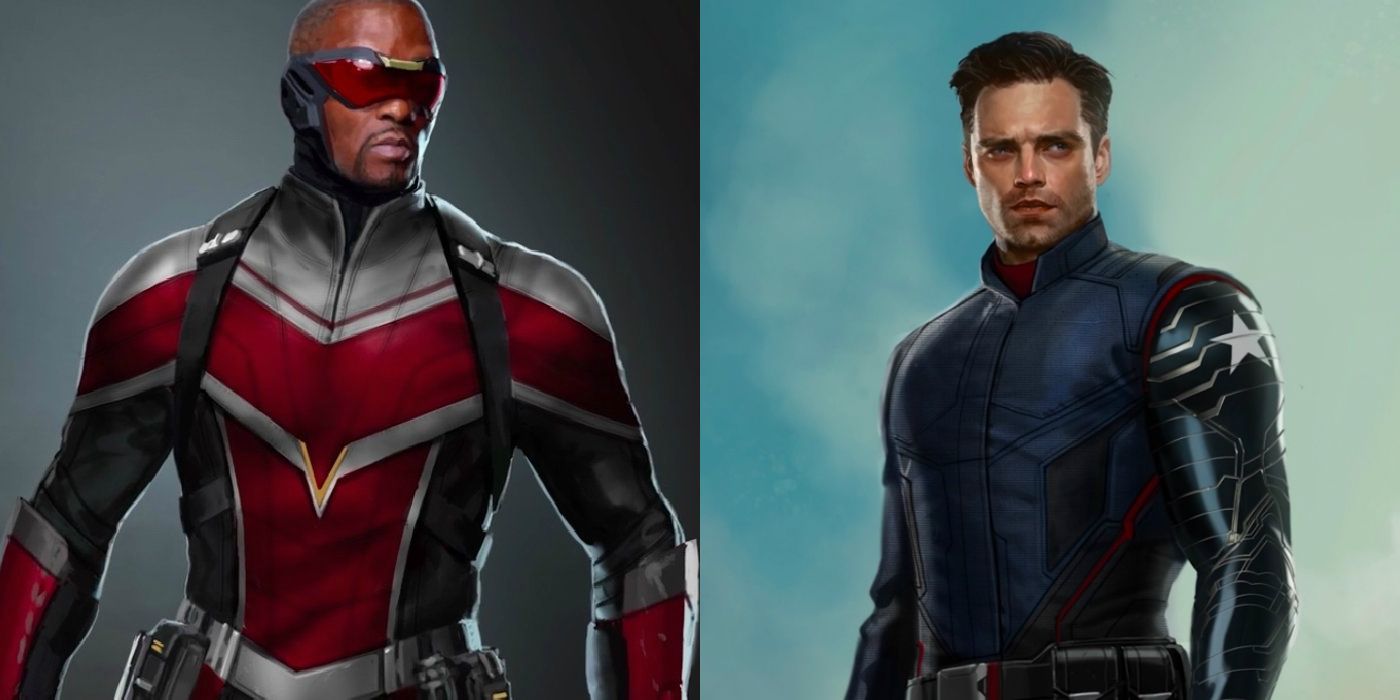 Though this is good news for The Falcon and the Winter Soldier, it doesn't necessarily mean filming will resume immediately. Hollywood is taking its time getting back to work, especially as cases in California rise. Cast and crew members may not be comfortable heading back to production just yet, especially when it involves overseas travel. However, each studio is also taking its own approach. For example, though Marvel hasn't planned a return to work, Universal is looking to resume filming on Jurassic World: Dominion in July, despite the shoot's London location.
Even if Marvel decides to wait awhile to finish filming The Falcon and the Winter Soldier season 1, it's helpful for them to know the EU travel ban won't be an issue. TV and film productions are already going to be dealing with complications they've never encountered before thanks to the coronavirus, so any challenge they're able to eliminate will help. Hopefully, production is able to safely resume on The Falcon and the Winter Soldier soon, ensuring viewers get to see season 1 as planned.
More: Has Falcon Taken Super Soldier Serum To Become The New Captain America?
Source: Variety
Subscribe to Newsedgepoint Google News