Love After Lockup Season 3 Premieres on WE tv
Love After Lockup returned to WE tv for its 3rd season on July 17 with new convicts, couples, and drama-filled relationships. Every Friday at 9 pm ET, the hit reality show explores the ups and downs of six couples navigating their romantic relationship after being behind bars and all of the drama that ensues. Season 3 is following six new couples – Jessica and Maurice, Shawn and Destinie, John and Kristianna, Scott and Lindsey, Tyrice and Chanda, and Shavel and Quaylon. There is a possible seventh couple – Heather and Dylan – to join the show later in the season.
The first two episodes of the new season have already hit streaming site and have all of the surprising and intriguing love stories fans have come to enjoy and expect. In the first episode "Stairway to Heaven," the audience is introduced to the couples, how they met, and learn shocking details about the pairs. Jessica and Maurice, we learn, got married behind bars while Maurice was serving jail time for burglary. Shawn and Destinie have fallen in love, but there are concerns that Destinie could be catfishing Shawn since the two have never met. When we meet Scott and Lindsey, red flags go off right away when Scott reveals he has given thousands of dollars to his much younger, incarcerated girlfriend. John and Kristianna's relationship is anxiety-inducing for a number of reasons, and the pickup truck wedding is just the tip of the iceberg.
Related: Which Reality Show Would You Do Well On Based On Your Zodiac Sign?
The second episode, "Bad at Being Good," released on July 24, lives up to its enticing name with jaw-dropping discoveries. Shavel is shocked to learn of Quaylon's lies, Jessica has a meltdown on her release day, and Shawn decides to come clean to his family (via WE tv). The third episode, "Date with Destinie," comes out on July 31, and in the episode we'll learn whether or not Destinie is a catfish when she meets Shawn face-to-face for the first time. This season is already full of surprises!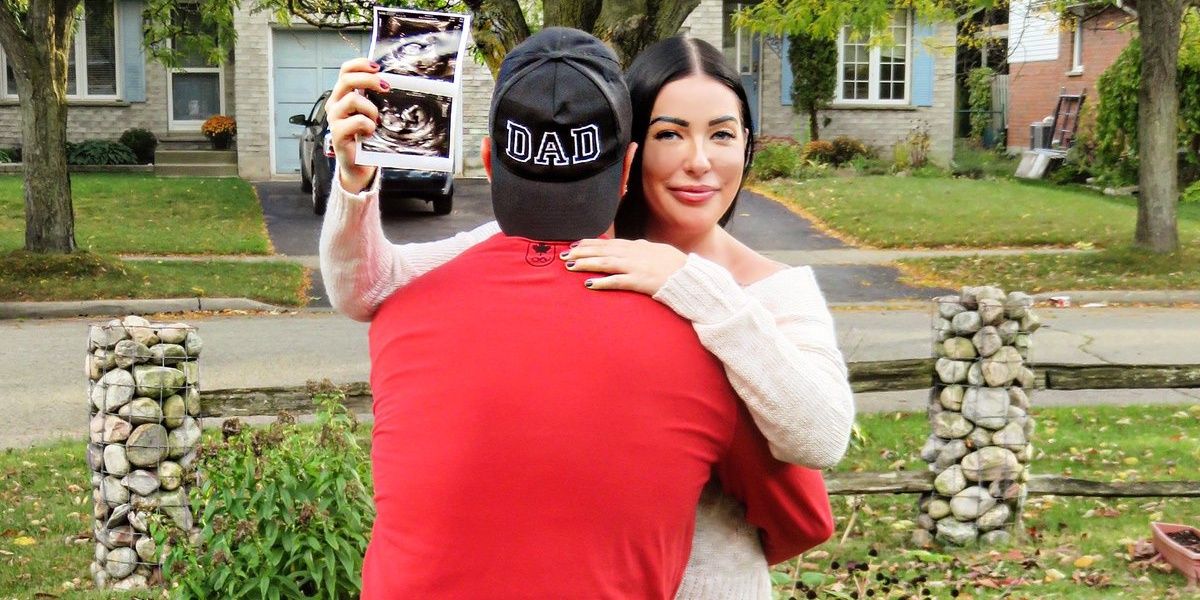 The number of episodes for this season is still up in the air, but it should follow the last two seasons and have at least 10. Seasons one and two had 10 and 12 episodes, respectively. Regardless, there is tons of extra content outside of the weekly episodes for fans to feast on. This season, WE tv is giving us the inside scoop  with never before heard stories from the series on Lockup Unlocked: Quarantine Calls. Streaming on YouTube, WE tv gives us "where are they now" interviews with some of our favorite couples filling us in on what they've been up to and how they're surviving quarantine. Also, on the Love After Lockup website, "cast member confess their juiciest secrets from life in and out of prison" on Love After Lockup: True Confessions.
With an abundance of television content, Love After Lockup manages to stand out from the pack. This reality show isn't your typical dating show, and despite its affinity for relationship drama, it provides a humanizing look at people in prison and the challenges they face trying to find love outside of the jail cell. It's heartwarming to see couples with love so resilient it's able to weather distance, incarceration and skeptics. While all the couples don't last, it feels even more rewarding when they do. This season is already off to an intriguing start, and it will be interesting to see how these couples are able to hold up during the current climate in the country.
Next: Indian Matchmaking: Which Couples (If Any?) Are Still Together?
Love After Lockup airs Fridays at 9 pm EST on WE tv.
Subscribe to Newsedgepoint Google News