How Old Val Kilmer's Iceman Is In Top Gun & Top Gun 2
How old is Iceman (Val Kilmer) in Top Gun and in Top Gun: Maverick? The long-awaited sequel to the 1986 fighter-jock action flick directed by the late Tony Scott stars Tom Cruise reprising one of his most iconic roles, Pete "Maverick" Mitchell. In director Joseph Kosinski's sequel set 34 years later, Maverick is now an instructor at Top Gun, the United States Navy's elite fighter pilot instruction program. Most of the original Top Gun characters won't appear and Maverick will be testing his mettle against a new and younger breed of fighter jock.
However, Iceman, Maverick's main rival as the best of the best in Top Gun, will return in Top Gun: Maverick. Tom "Iceman" Kazansky, along with his co-pilot Slider (Ron Kerner) were the hotshots who kept Maverick and his best friend Goose (Anthony Edwards) from being recognized as the best pilots in the Top Gun class of 1986. It was actually a flying error by the overly aggressive Iceman that led to the mid-air accident that cost Goose his life. The distraught Maverick nearly dropped out of Top Gun as Iceman got the recognition as the best pilot of his class. But on their first combat mission together, Maverick saved Iceman's life from enemy MiGs, and Iceman gave Maverick his recognition for being a great pilot when he declared, "You can be my wingman anytime!"
Related: How Old Maverick Is In Top Gun & Top Gun 2
The cool and cocksure Iceman is a few years older than Maverick, who was 23 in Top Gun. Tom Kazansky was born in 1959, which made him 27 years old during the events of Top Gun in 1986. Iceman did generally carry himself with more confidence and maturity than Maverick, although in the cockpit, Iceman was as driven by his ego and desire to be the best as Pete Mitchell was. Maverick romanced Charlie Blackwood (Kelly McGillis) at Top Gun when she was a civilian instructor at Marine Corps Air Station Miramar; Charlie was a few years older than Maverick and she was definitely more emotionally mature. Charlie may have been a better fit with Iceman, who was closer to her own age.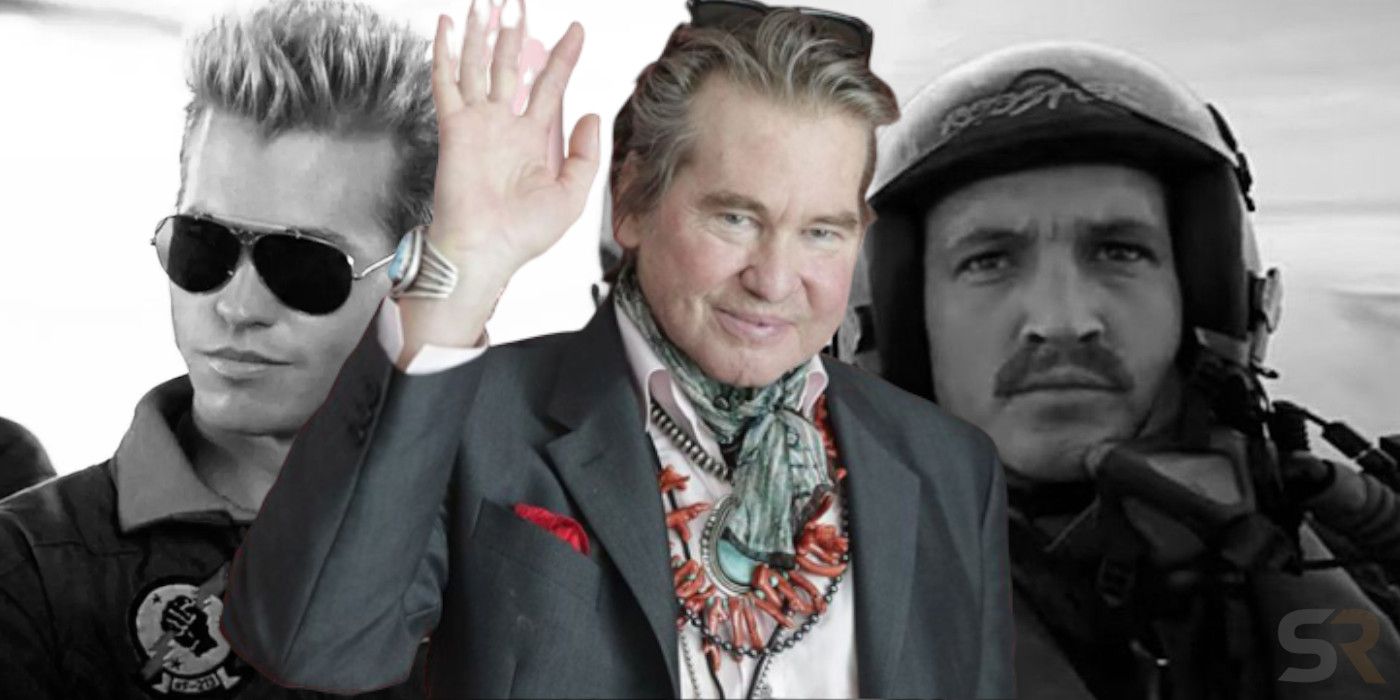 In Top Gun: Maverick, Iceman is now 61 years old and he has risen to the rank of Rear Admiral in the U.S. Navy. Although it's not clear what role Iceman will play in the sequel, it's likely that his days in the cockpit are long behind him and he uses his experience to administer tactical advice and perform administrative duties. There is also speculation that Iceman dies in Top Gun: Maverick, but fans won't know for sure until the film is finally released. Due to the COVID-19 global pandemic, Top Gun: Maverick's original summer 2020 release date was pushed back twice and the film is now scheduled to drop on July 2, 2021.
In real life, Val Kilmer was born the same year as Iceman; Kilmer was born on December 31, 1959, so he's 60 years old. Iceman being the same age as Kilmer was likely a shorthand decision by Top Gun's filmmakers to align the character with the actor since both of them were in their late-20s prime during the original film. In recent years, Kilmer survived a battle with throat cancer; this not only changed his physical appearance but a procedure on his trachea affected his voice. 34 years later, Val Kilmer may not be the same Iceman he once was but it will still be great for fans to see the ex-fighter jock share the screen with Tom Cruise once again in Top Gun: Maverick.
Next: Top Gun 2: Every Character NOT Returning In Maverick
Subscribe to Newsedgepoint Google News