Grey's Anatomy: What Happened To Alex (& Why He Left)
The latest character to leave Grey's Anatomy was Alex Karev (Justin Chambers), which wasn't an easy departure… and it showed, as he left in an unconventional way and was given a very different ending than what fans were expecting – here's what happened to him. Grey's Anatomy debuted on ABC in 2005, and even though it was originally a mid-season replacement, it was so well received it has been going for years, and it's currently in its 16th season, with a 17th one already confirmed.
Grey's Anatomy follows the same premise as any other medical drama: the ups and downs of surgical interns, residents, and attendings who do their best to balance their careers and personal lives. The series is set in Seattle, in the fictional Seattle Grace Mercy West Hospital (originally Seattle Grace Hospital), and is led by Meredith Grey (Ellen Pompeo). Over the course of more than 10 seasons, viewers have followed Meredith and colleagues on their journeys from interns to successful surgeons, with many of them going through some well-needed character development. Among those who began their journey next to Meredith as interns in season 1 is Alex Karev, one of the few original cast members who made it to season 16. Chambers left Grey's Anatomy after 15 years, and it wasn't exactly the smoothest exit.
Related: Best TV Shows Of The Decade
Chambers announced he was leaving Grey's Anatomy in January 2020 to pursue other acting roles, and by then, his final episode had already aired ("My Shot", released in November 2019). While his departure might have seemed a bit rushed, the series actually prepared the ground a little bit for post-Alex life, though that doesn't mean it was done the right way. By the time he left, Alex was Chief of Surgery at Pacific Northwest General Hospital and got back together again with Jo (who he finally legally married). Halfway through season 16, the series began working on Alex's goodbye, beginning with him going to Iowa to help his mom, only to be later revealed by his mother that he hadn't been in Iowa at all. He told Jo he was "going through something" and stopped answering her calls, and she had a full breakdown. Grey's Anatomy finally revealed what happened to Alex in the episode "Leave a Light On", and it was all about Izzie Stevens (Katherine Heigl).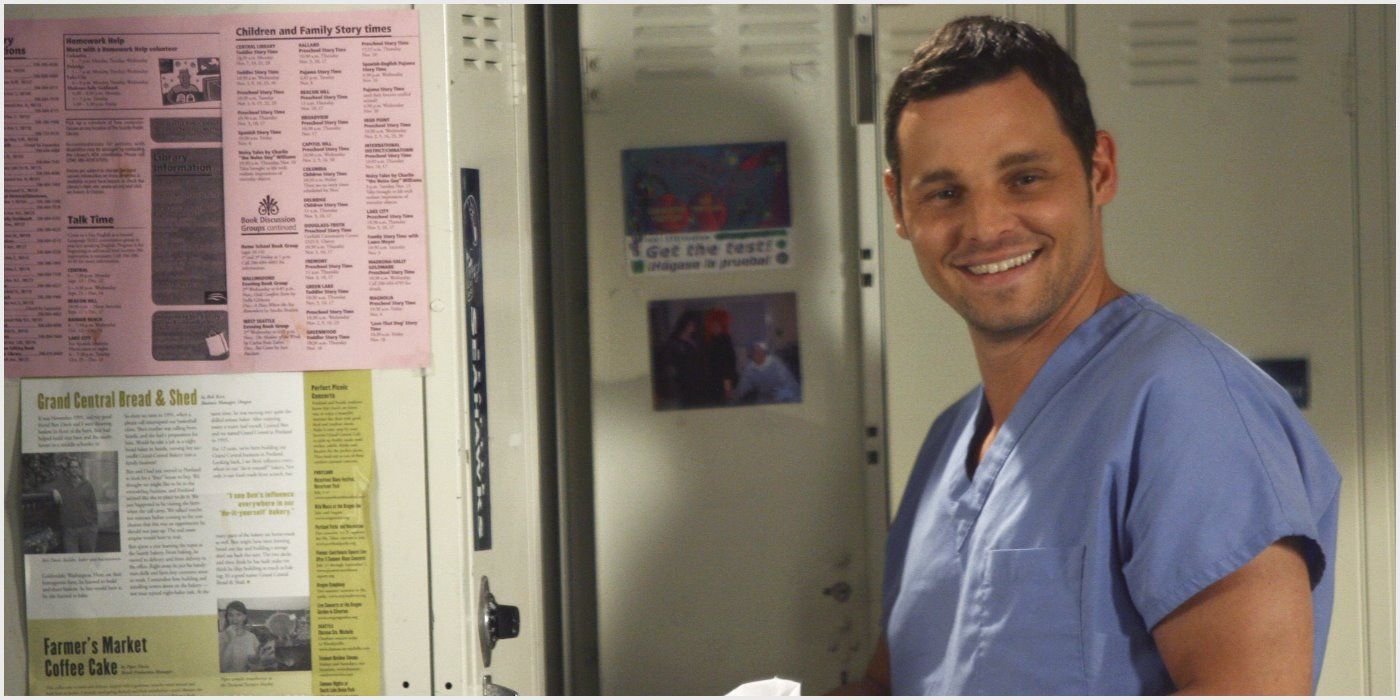 Through letters Alex sent to Jo, Meredith, Miranda Bailey, and Richard Webber, the audience learned what happened to him and why he left so suddenly. As it turns out, he reached out to Izzie when Meredith was about to lose her license so she could help her, though it was also partially an excuse to call her. Alex then learned that Izzie used the embryos they froze years ago when she discovered she had cancer and is now a mother of twins. Alex went to meet his children, and as Izzie was living as a single mother (and working as a surgical oncologist), he decided to live with them and make sure the kids didn't grow up like he did (in a broken home, without a father), while also admitting that he had always loved Izzie.
The episode included scenes of Alex meeting the kids and his new life with Izzie and the twins, though neither Chambers nor Heigl returned for those scenes, with Chambers only lending his voice to read the letters. While some fans are happy Alex was given a proper ending, especially one next to Izzie, most are not satisfied with how the series handled it. By having Alex leave his wife all of a sudden (and after all they had gone through), they pretty much erased a big part of the character development he went through and that made him a fan-favorite, though he admitted on the letter that it was a very coward thing to do. Grey's Anatomy hasn't exactly been the best at writing characters out, and Alex Karev is a good example of a rushed ending that not only hurt the one leaving but also those close to him.
Next: Grey's Anatomy: What Happened To Katherine Heigl's Izzie
Subscribe to Newsedgepoint Google News