Animal Crossing: Where to Find Pascal (New Summer Update)
The next major Summer update is coming for Animal Crossing: New Horizons. This guide will help players find Pascal on their tropical island. Animal Crossing: New Horizons was a massive hit for Nintendo. It released directly at the start of the global pandemic. Some players to this day have still been unable to receive a physical copy of the game due to several retailers being closed to protect their employees. This has not stopped the game from selling millions of copies, being one of the Nintendo's fastest-selling Nintendo Switch titles. This guide will help players locate Pascal, a new character introduced in the Summer update.
Related: Animal Crossing Version Of Lisa Simpson Meme Is the Peak Of the Format
Pascal is a special and recurring character in the Animal Crossing series. When the Spring update released, players were able to interact with Redd, a scheming fox, and Leif, a pleasant garden salesman on their islands. Pascal is the summer equivalent to these characters, as he will only appear for a limited time on the player's island. This adorable red otter will appear on the island, providing gifts and special exclusive items to the player. He will arrive on the island on July 3rd along with the Summer update. Funny enough, Pascal's birthday also falls in July on the 19th. Here's where players can locate him on their island.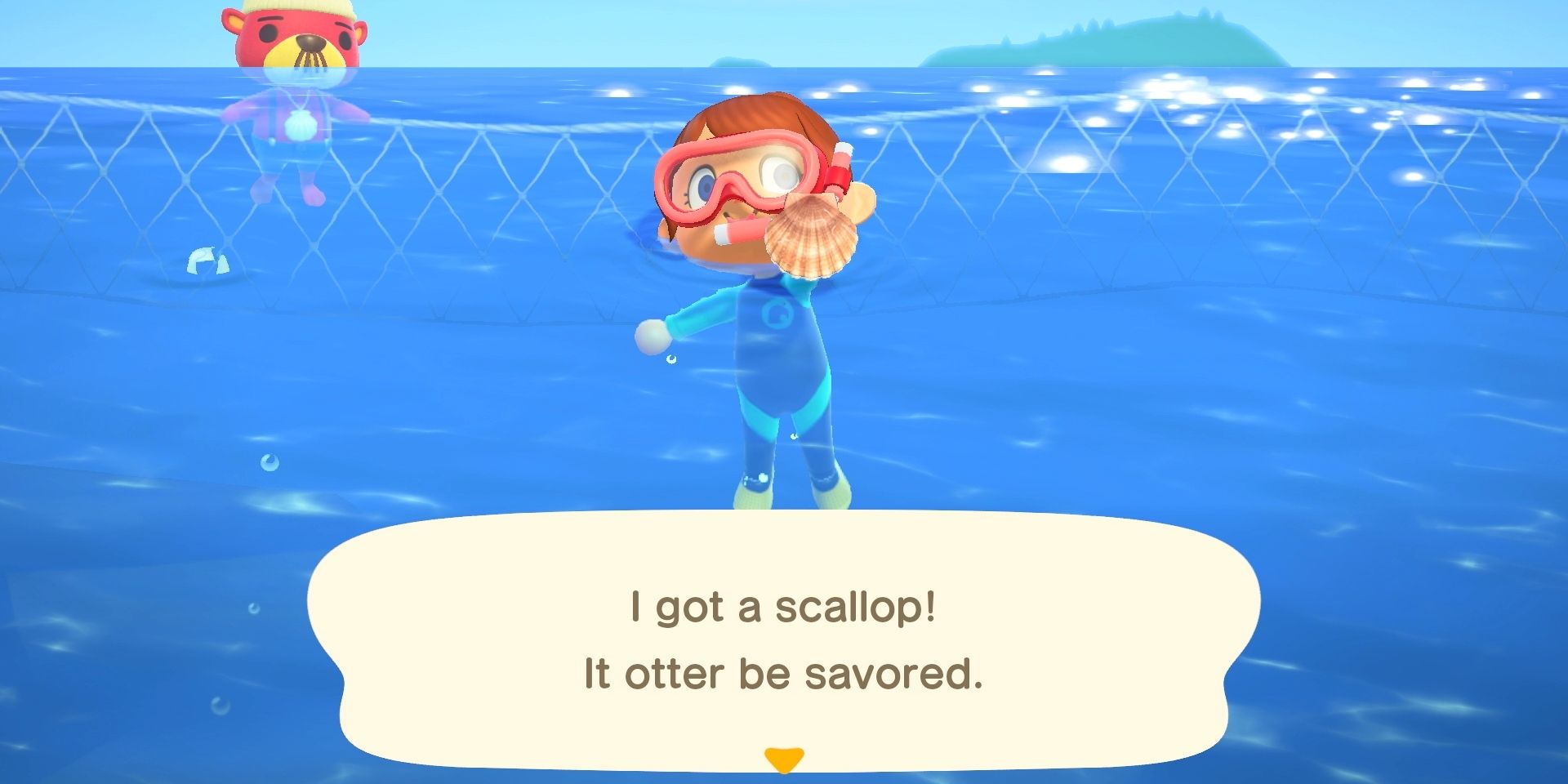 Along with Pascal comes the ability to swim in the ocean on the player's island. This ability was previously absent before this update, but now players have the opportunity to explore the depths of the ocean. To find Pascal, the player will need to purchase the Wet Suit. This will be available for purchase after the update at Nook's Cranny. Now that the player has the Wet Suit, players can run into Pascal while they are exploring the ocean floor. He will randomly appear when players are exploring the ocean. Interacting with him will provide the player with a special scallop item and new DIY recipes. He's bright red. It will be difficult to miss him when exploring the blue sea.
Animal Crossing: New Horizons is exactly what the world needed during one of its darkest times. As gamers have been mandated to stay home for their own and others' safety, Animal Crossing has been there to keep them occupied. Also, the game has online multiplayer, as players can host up to 7 friends on their island at once. While there is not much to do in terms of multiplayer, players can use their imagination, give island tours, participate in catching mini-games, and just enjoy each other's company. The game is planned to have more seasonal updates in the future as the second Summer update will release this upcoming August.
More: Animal Crossing Island Transformed Into Iconic Breath Of the Wild Location
Animal Crossing: New Horizons is available now on Nintendo Switch.
Subscribe to Newsedgepoint Google News